Documentation
I have written my thesis on OpenWebRX for my Bachelor's degree in electronic engineering. It contains some additional implementational details on both the web interface and the DSP algorithms.
Download BSc thesis
You can also find my MSc thesis online about digital demodulators in OpenWebRX.
Download MSc thesis
Mailing list
If you need help setting up your receiver, or interested in the news about OpenWebRX, feel free to join our mailing list:
Subscribe mailing list
OpenWebRX on YouTube
OpenWebRX was featured on the Hak5 show, thanks to Darren and Shannon:
I presented OpenWebRX and csdr at the
TAPR Digital Communications Conference 2015
in Chicago, IL.
You can
download my paper
, and also watch my talk:
I would like to say a really big thanks for this opportunity to Steven Bible, N7HPR and Tucson Amateur Packet Radio Corp, and also to Gary Pearce, KN4AQ for making the video.
I also gave a talk on OpenWebRX at
Software Defined Radio Academy 2015
in Friedrichshafen, Germany:
I gave a talk on OpenWebRX (in Hungarian) at New Tech Meetup, Budapest in March, 2016:
I had the chance to give another talk on recent development related to OpenWebRX and CSDR at
Software Defined Radio Academy 2016
in Friedrichshafen: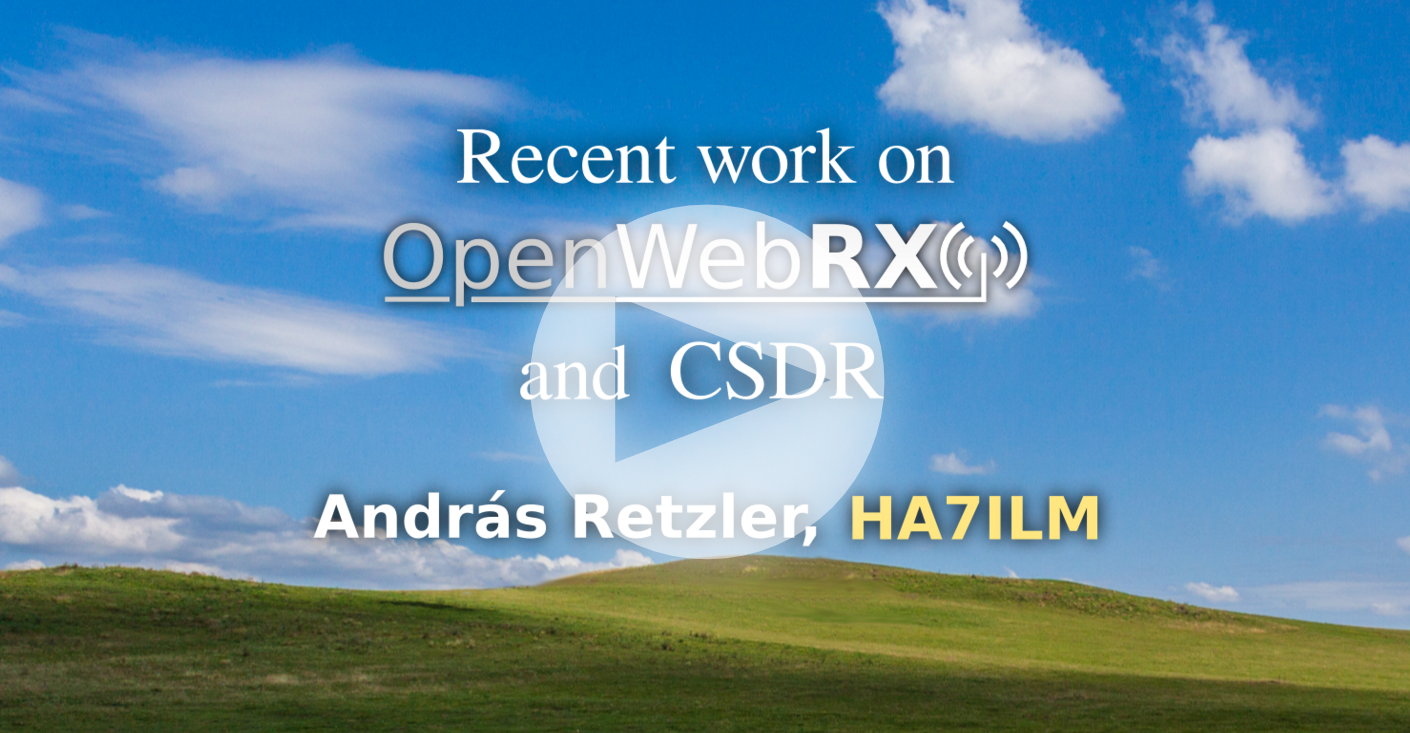 Contact
If you have any questions regarding OpenWebRX, you can contact the developer,
András Retzler (HA7ILM)
.